Accommodations
The Reitz Union Hotel
686 Museum Rd, Gainesville, FL 32611
352-392-2151
Use group code "BBWED17" both online and over the phone to receive the discounted rate.
Travel and Transportation
Getting There
For those flying in: Orlando International Airport is probably the best airport to fly into, and then rent a car to drive up. Gainesville Regional tends to be pricey to fly into. Tampa International and Jacksonville International are also airports to look into as well.

Day of Transportation:
Taking an Uber to and from the ceremony/reception will probably be the best way to get there and back!

For those driving there will also be free public parking available at The Thomas Center.
Things to Do
La Chua Trail, Gainesville, FL, United States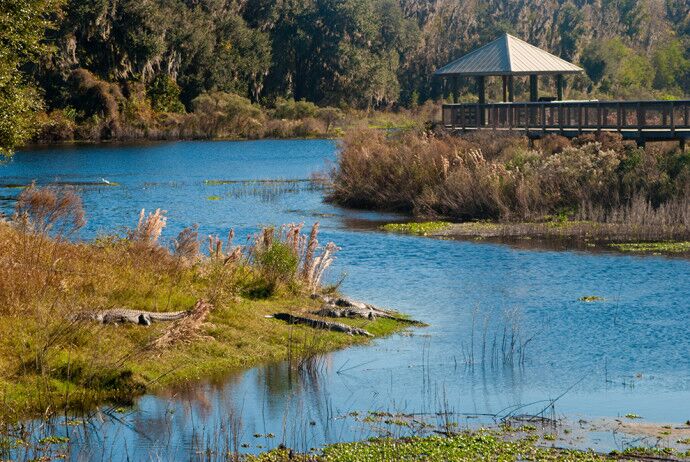 Southeast 15th Street, Gainesville, FL, United States

Gainesville is the home of the Florida Gators, so you might as well go see some while you are here! This is one of our favorite trails in town. There are so many alligators here, it still amazes us every time we go. On top of being able to see these pre-historic mini dinosaurs, there are wild horses and bison you can catch out on the plains as well.


Directions: Take SE 15th Street past Boulware Springs Park. Before road takes a hard turn to the left look for the brown park signs on a spur road to the right - Camp Ranch Rd.
Ichetucknee Springs State Park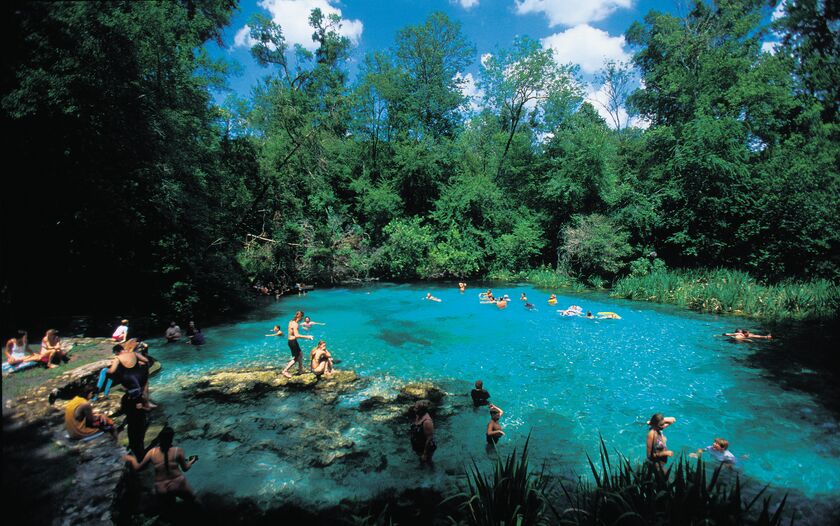 12087 US-27, Fort White, FL 32038, USA

Florida's springs are unique, and you can't find anything else like them in the United States. I highly suggest making your way down to one of the springs. Rent a tube at one of the many tube rental establishments along the way, and take an hour or two to float down the crystal clear rivers.

Make sure you bring your snorkeling gear and googles! There are many beautiful underwater caves to look into (from the outside, of course) and fishes and turtles to see!


Rainbow River and Springs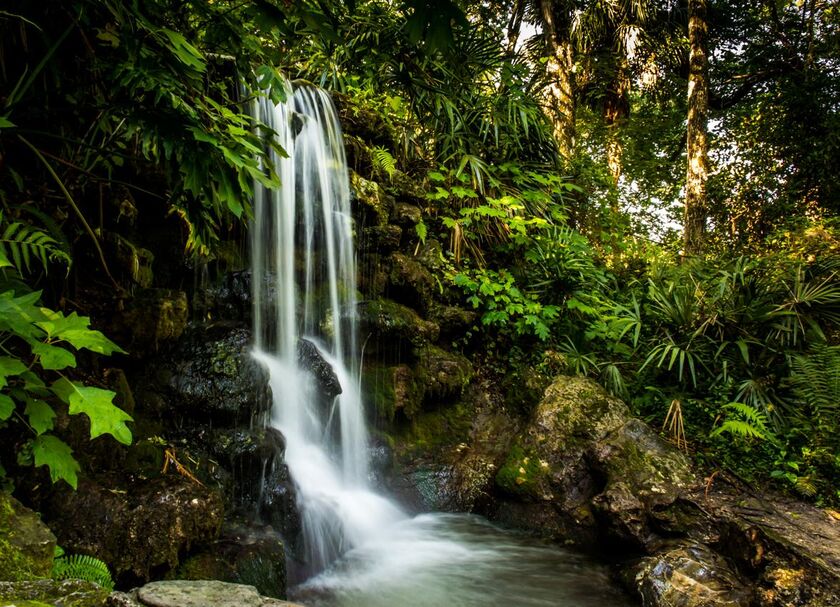 19158 Southwest 81st Place Road, Dunnellon, FL 34432, United States

" Rainbow Springs is Florida's fourth largest spring and, from the 1930s through the 1970s, was the site of a popular, privately-owned attraction. The Rainbow River is popular for swimming, snorkeling, canoeing, and kayaking. Tubers can launch at the Tube Entrance on SW 180th Avenue Road. "
Ginnie Springs Outdoors, LLC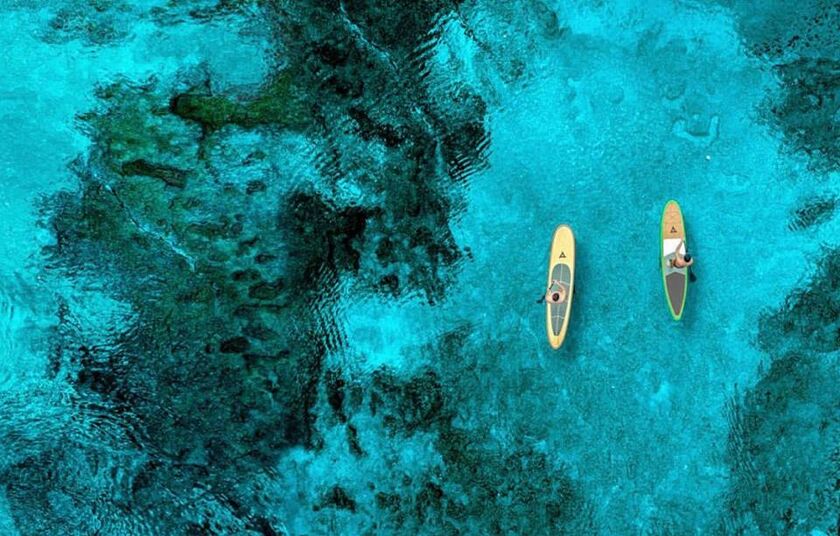 7300 Ginnie Springs Rd, High Springs, FL 32643, USA

"Located on the Santa Fe River in High Springs Florida, Ginnie Springs is one of the clearest springs in Florida. The 72-degree water is perfect for river tubing, swimming, snorkeling, scuba and cave diving. Visitors to Ginnie Springs Outdoors can enjoy camping (wilderness sites or sites with electricity), an overnight rental cottage, picnicking, swimming, snorkeling, scuba diving, canoeing, kayaking, river tubing and volleyball."
Meet-a-Mantee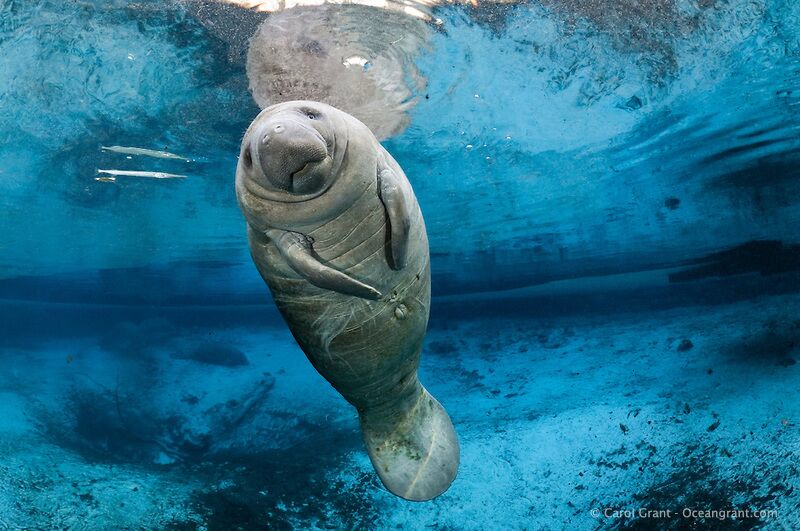 Crystal River is a haven for Manatees during the winter months, but you can see them year round. There are many different tours you can take to see them up close and personal. Here are some highly rated ones from Tripadvisor.
http://www.riverventures.com/

https://www.birdsunderwater.com
Make sure the tour will take you to "Three Sisters Springs" that is where they LOVE to hang out! It is such a beautiful experience unique only to the springs in Florida.



Paynes Prairie Preserve State Park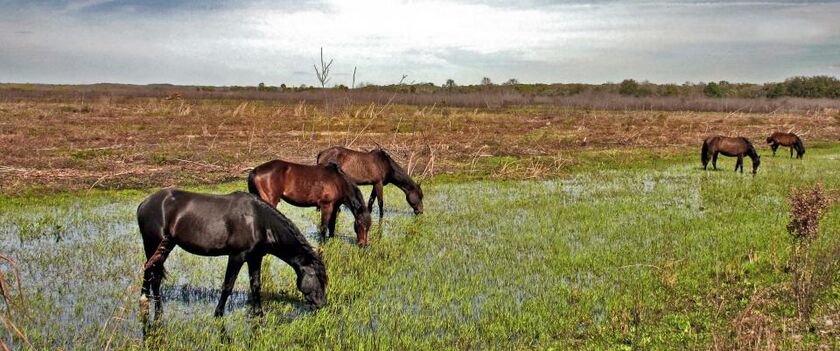 100 Savannah Blvd, Micanopy, FL 32667, USA

"Paynes Prairie is biologically, geologically and historically unique. This park became Florida´s first state preserve in 1971 and is now designated as a National Natural Landmark. Noted artist and naturalist William Bartram called it the great Alachua Savannah when he wrote about his visit to the prairie in 1774.
More than 20 distinct biological communities provide a rich array of habitats for wildlife and livestock, including alligators, bison, horses and more than 270 species of birds. Exhibits and an audio-visual program at the visitor center explain the area´s natural and cultural history. A 50-foot-high observation tower near the visitor center provides a panoramic view of the preserve.
Eight trails provide opportunities for hiking, horseback riding, and bicycling, including the 16 mile long, paved Gainesville-Hawthorne State Trail. Fishing on Lake Wauburg is allowed and a boat ramp provides access for canoes and boats with electric motors. Gasoline powered boats are not allowed. Full-facility campsites are available for overnight visitors. Annual special events include Stargazing Party, Paynes Prairie 5K, and Fire Fest. Other events and ranger programs are available on weekends, November through April."
Haile Plantation Farmers Market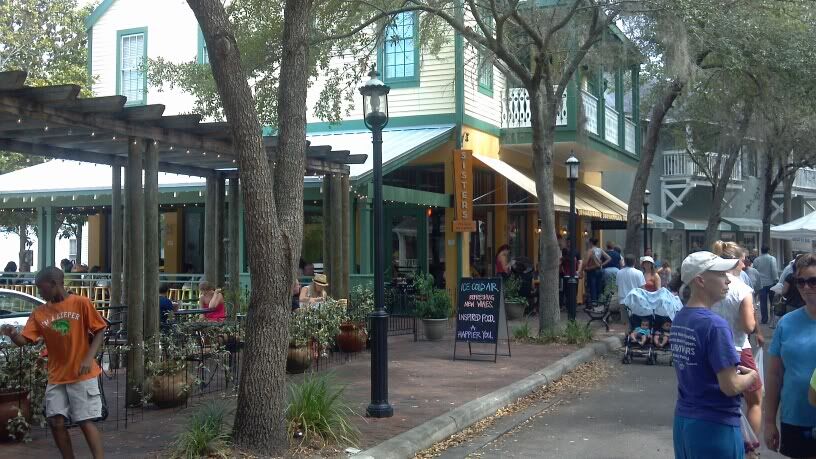 Southwest 91st Terrace, Gainesville, FL 32608, United States

Eat some yummy food, check out some local art and crafts at the Haile Plantation Farmer's Market.

Saturdays 8:30AM-12PM
Florida Museum of Natural History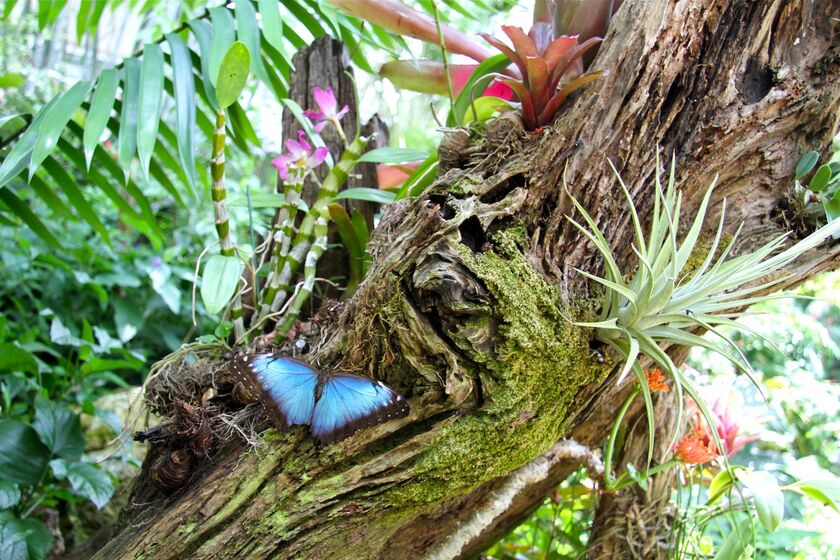 3215 Hull Rd, Gainesville, FL 32611, USA

Check out the butterfly rainforest garden, see some Dino skeletons, and have a fun learning about science!
Saint Augustine, FL, United States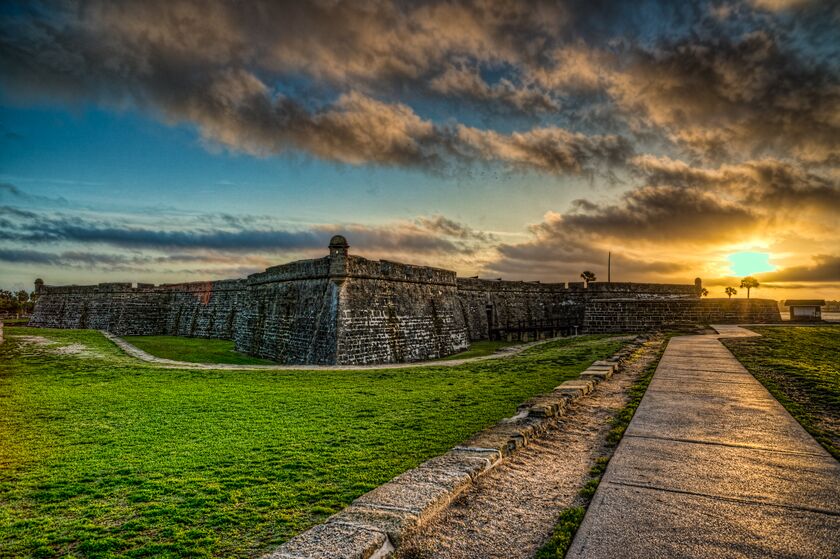 Located only an hour and a half away from Gaiensville, St. Augustine is such a charming beach town with a lot of history.

Check out the Castillo de San Marcos, and explore the shops downtown near Flagler College. So many cute shops, and yummy places to eat. It's super charming, and you can always hit the beach before you leave to come back into Gainesville!
Swamp Head Brewery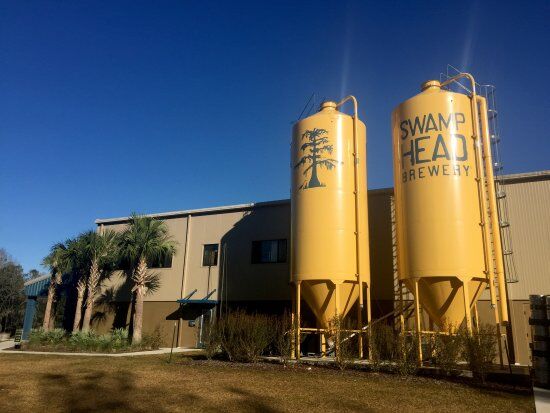 3650 SW 42nd Ave, Gainesville, FL 32608, USA

Drink local craft beer at this brewery located in Gainesville. Check their website for any special events that may be happening while you are in town. Sometime they have morning yoga with a free pint of beer afterwards. Can't get better than that, can it?
Hippodrome State Theatre
25 SE 2nd Pl, Gainesville, FL 32601, USA

We love the Hippodrome. They have unique movies at the cinema, and their shows are fabulous. Check their website to see what is on the mainstage and in the cinema when you are in town! It's bound to be a good time.